Cloud-Based
Project Management
for Municipalities
Virtual PM is the leading platform for cities, counties, and agencies to track and manage projects.
HOW IT WORKS
Features
Built over the last 20 years by cities, counties and agencies, Virtual PM provides the right tools to get the job done.
Budgets
Total project budget control
The ability to see the entire project budget with funding sources and expenditures is essential to project management. Spreadsheets are inconsistent and offer little visibility to project members. Virtual PM allows you to track expenditures, contractor payments, commitments/encumbrances, and much more.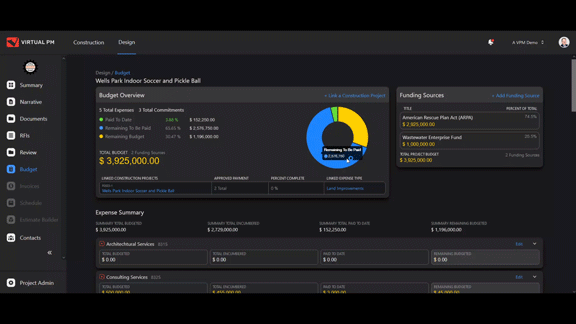 Real-time up-to-date financial info
Contractor payment expenditures are automatically entered upon approval
Change order commitments are automated
View paid to date
Track remaining to be paid
Know your remaining budget
Customized expenditure types to match your own
Payments
A simpler, faster way to process invoices
Critical to a successful project, payments become streamlined in Virtual PM. Upload Bid Schedules and Schedules of Values directly to the system, easily make and approve progress payments, and reduce errors, time and effort involved in processing payments.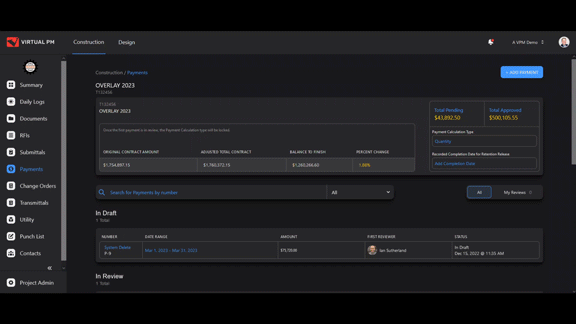 Contractors submit payments online in minutes
Automated payment processing
Approval tracking for faster payments
Complete and automated financial reporting
Automatic retention payout & notifications
Daily Logs
Powerful tools get daily logs done in minutes
A key component to keeping projects on track, Daily Logs are simplified and completed in minutes. Write notes, attach photos, track labor, materials, and equipment, track working or calendar days, and track production from any device.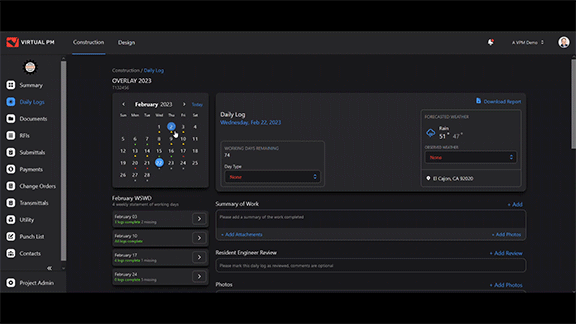 Compatible with any Mobile Device
Voice activated log entry
Track working and calendar days
Automated weather 
Simplified entry of labor, equipment, and materials 
Easily upload photos, documents, and quantities 
Daily Log report generation 
One-click public records requests 
Submittals
Upload, approve, and complete submittals with confidence
Stay organized by keeping submittal documents and drawings all in one place in Virtual PM. Submittals are easily accessed from the log where an overview of submittal status shows which items have yet to be approved.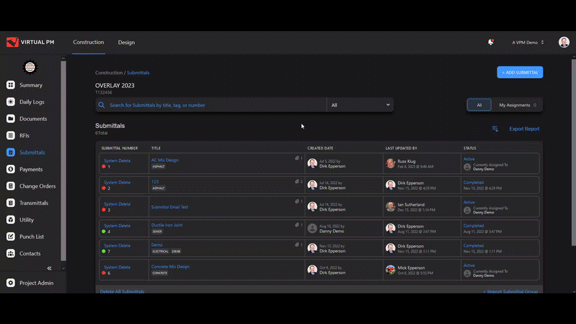 Quick contractor document uploads
View the status of all submittals at one time
Provide feedback instantly for revisions
Automated email notification on submittal status
Generate Submittal reports with one click
RFIs
Questions answered by the people who know
Often messy and confusing, Requests for Information are neat and organized in Virtual PM. One location stores all RFIs and compiles them into an easy to understand log. Sorting options include the ability to only show open RFIs.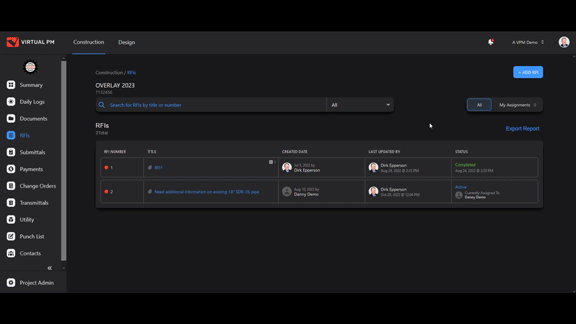 Communicate issues quickly and clearly
Timestamp included at each comment
Automated email notifications for fast turnaround
Attach photos and documents to any issues
Filter to view only unresolved RFIs
— Lex Zuber, Founder of Virtual PM
"We are 100% built, maintained, and hosted in the USA."
Work Remotely
Your team working remotely, working together
Control every aspect of your capital improvement program from any connected device. Virtual Project Manager is telework/remote friendly. Field staff can input daily logs and upload photos on a smartphone, tablet, or laptop. Project managers can connect to Virtual PM whether in the office or at home. Virtual Project Manager keeps your project moving forward regardless of your staff's physical location.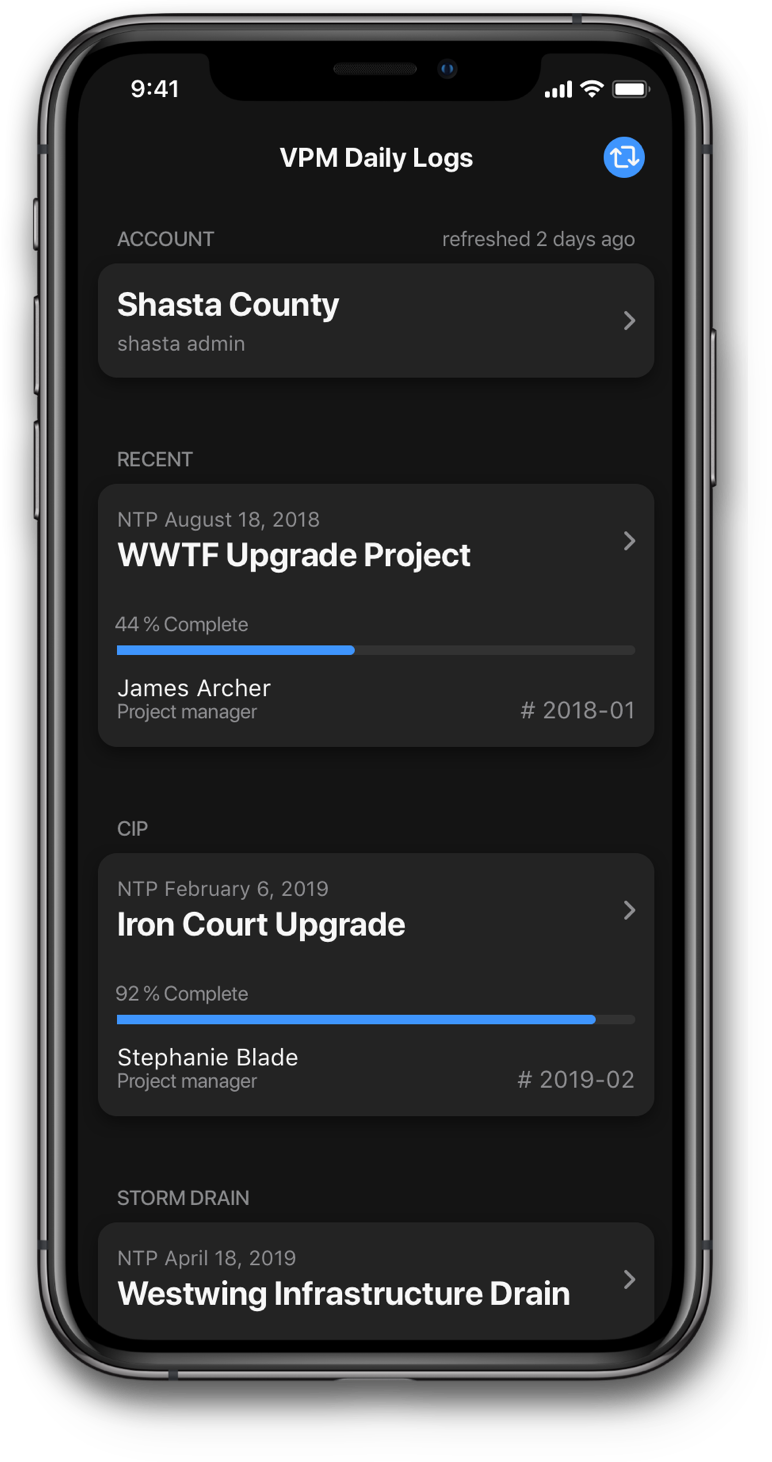 Give us a call at
855-487-6776
— Lex Zuber, Founder of Virtual PM
"Simple and automated. Once people use Virtual PM's cloud system, nothing else will do."
Change Orders
Changes happen - we've got you covered
Tracking Change Orders is decisive and streamlined in Virtual PM. All supporting documents are stored in the system for easy access and review. Once approved, the bid schedule and contract time is automatically updated throughout, allowing seamless integration with processing of payments.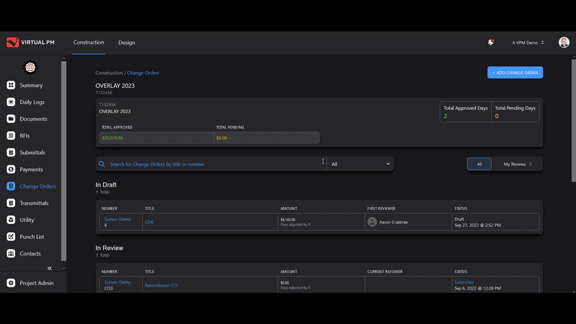 Process changes all in one place
Permissions based access
Approved changes are automatically updated in the bid schedule
Approve changes to contract cost and/or days
Quickly generate reports and applications
Punchlist & Corrective Items
What's completed, and what's not, all in one place
Managing corrective action and punchlist items in Virtual PM is organized and efficient. Easily add punchlist and corrective action issues along the way, then switch unresolved corrective action items to the punchlist at the end of the project. Tracking for the number of days to resolution is built in to each item. Custom report options bring the lists together to include photos, documents, and comments, and reports can be filtered to generate a list of just the needed items.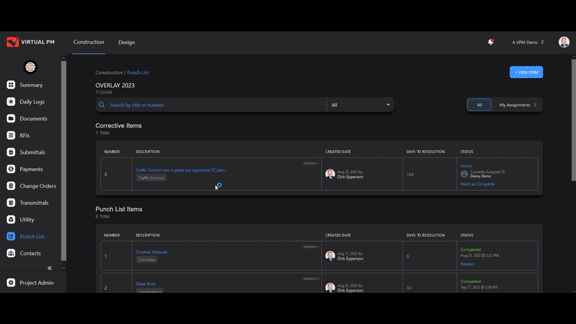 Add corrective items as the project is underway
Include photos, documentation, and descriptions for each item
Before and after photos track the progress and completion
Ensure projects are completed per plans and specifications
Move unresolved items to the punchlist as the project nears completion
What they say about us
Virtual PM is the number one platform to manage your city, county, or agency, but don't take our word for it.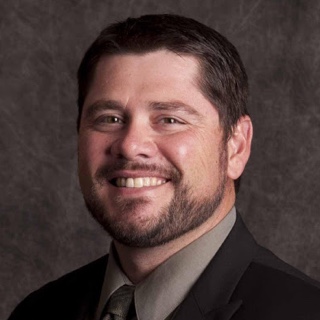 Keith Jukes
Associate Civil Engineer
Rocklin CA
"Virtual Project Manager has been an extremely valuable tool for us, especially while having to work remotely. We are now able to go straight to the jobsite, upload all of our information while there, and manage all projects successfully while working from either the office or home."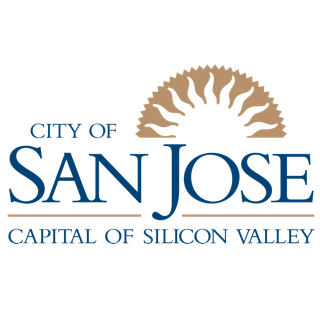 Matt Newton
Public Works, Senior Inspector
San Jose CA
"All my daily information is added real time while in the field on my iPad. All I do is drive to the job site, select my project and add all the information into the system. Everything is done before I leave the site, it even loads my photos off my mobile device."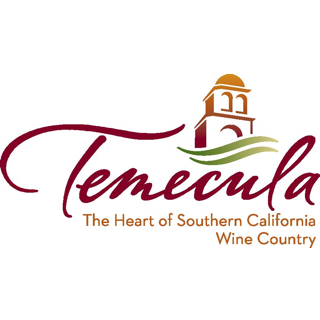 Nino Abad
Associate Engineer
Temecula CA
"Up and running projects in less than two hours. No additional user fees, training costs or upgrades associated with every other system we have tried. Virtual PM is really looking out for our best interests. They learn by providing user group meetings and then decide what they will design and release next based on our recommendations and at no additional costs."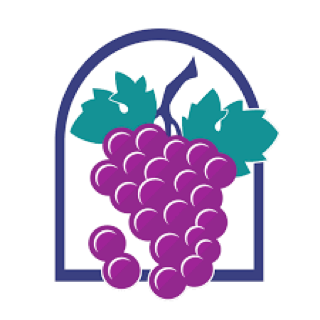 Jerry Dyer P.E.
Senior Civil Engineer
Rancho Cucamonga CA
"By far, the simplest and most user friendly project management system we have ever utilized. Virtual Project Manager has made both our inspectors and my jobs easier by providing a simple, web-based platform, to implement all our information in one location. All of this with the ability to access it from anywhere in the world."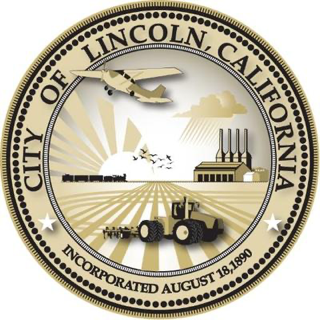 Ray Leftwich
City Engineer
Lincoln CA
"We have multiple consultants that run projects for us at the City of Lincoln. We really enjoy everyone working on a common platform that is so simple to use and implement. Some of our consultants have now contracted with Virtual Project Manager to run all their projects."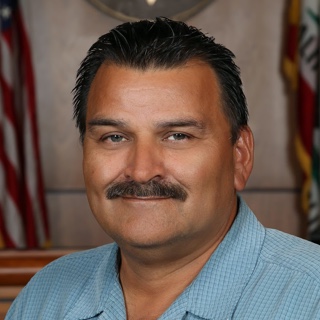 Mark Juarez
Resident Engineer/Storm Water
City of Shasta Lake CA
"We have been running projects on Virtual PM for years. It literally takes only a few minutes to start up a project and add all the appropriate people. As a small city we really enjoy having unlimited projects and users so we can include all key personnel such as engineers, inspectors, consultants, architects etc… Now everyone is informed and communicating on the same platform."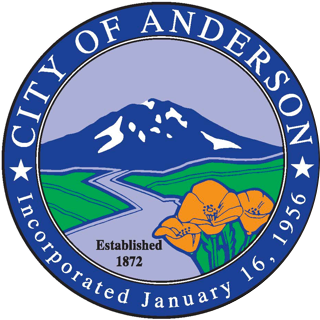 Peter Wickenheiser
Engineering Services Manager
Anderson CA
"For a municipality we have unique needs versus standard project management software. The intuitive nature of Virtual Project Manager allows us to adapt to different types of projects and bring on new contractors/consultants without a steep learning curve."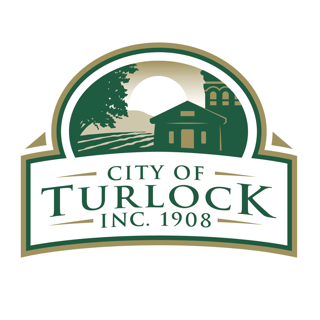 Nathan Bray
Interim Director of Development Services
Turlock CA
"Our first project with Virtual PM saved our city close to $200,000 because we had all our information in one spot and time stamped. We are 100% sold on Virtual Project Manager and you will too once you start your first project."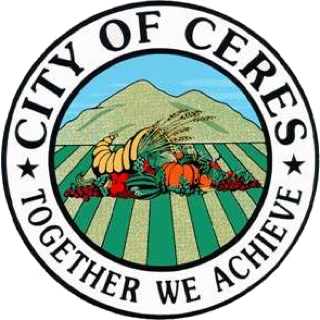 Sam Royal
Associate Engineer
City of Ceres CA
"After trying and evaluating several systems through the years, Virtual Project Manager has proven to be the most simple, effective project management system on the market and definitely the best value."
Find out more
Over the last twenty years, Virtual PM has worked directly with cities, counties, and agencies of all sizes to build a system that is tailored to the needs of managing capital improvement projects. If your municipality hasn't had a chance to try managing projects with Virtual PM, we'd love to show you around.
Join our network of industry leaders
Their teams are already managing projects, budgets, and timelines with Virtual PM